Mark Abraham, Executive Director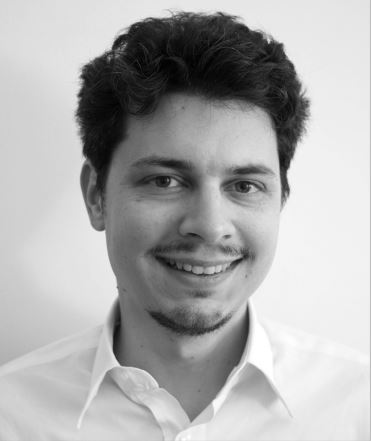 Mr. Abraham is the Executive Director of DataHaven, a public service non-profit organization that partners with local and state government agencies, academic and health care institutions, foundations, and community organizations to collect, share, and interpret public information about Greater New Haven and Connecticut.
In his role at DataHaven, Mark has authored or co-authored cross-sector reports including the Greater New Haven Community Index and Fairfield County Community Wellbeing Index. He established the DataHaven Community Wellbeing Survey program that has created an unprecedented new source of statewide- and neighborhood-level information about community life, public health, economic security, and other topics.
From 2014 to 2017, Mark served as a Fellow of the W.K. Kellogg Foundation in Battle Creek, Michigan, as part of a national cohort focused on Racial Equity. Mark graduated with honors from Yale University, and previously worked as a planner for the New York City 2012 Summer Olympic Games Bid Committee. Mark is engaged in the New Haven community where he lives, serving as a Historic District Commissioner from 2008 to 2013 and receiving the New Haven Environmental Justice Network Annual Award in 2008 for coordinating the New Haven Safe Streets Coalition.
In 2014, Mark was honored with an "Impact Award" from the international Community Indicators Consortium, and was elected to the Executive Committee of the National Neighborhood Indicators Partnership (Washington, DC). Mark's professional work and interest in sharing information about cities has led him to attract over 50,000 followers to his personal Twitter account, @urbandata.
Camille Seaberry, Research Associate
Camille Seaberry is a Research Associate at DataHaven. In her role at DataHaven, Camille has created or co-authored various reports and interactive data resources on issues related to demographics and health equity, including detailed profiles for cities, towns, and small population groups throughout Connecticut.
Camille has significant experience in data analysis, interactive data visualization development, and research and writing to support various government and non-profit initiatives. She also has a background in high-school mathematics and STEM education. 
Camille received her BS in Physics from Yale University, and completed the Data Science Certificate graduate program at Harvard University Extension School.  
Shaun McGann, Statewide Project Coordinator
Shaun McGann is the Statewide Project Coordinator at DataHaven.
Shaun has experience researching and writing about a number of urban policy topics, conducting stakeholder engagement, coordinating events and programs, and managing communications and outreach. He formerly worked as a research and policy analyst at the University of Connecticut School of Law. Shaun received his MA in Public Policy and BA in Urban Studies and Political Science from Trinity College in Hartford, Connecticut.
Additional DataHaven Staff and Fellows
Josephine Ankrah, MPH, Research Assistant (2018)
Alex Bourdillon, Research Assistant (2018)
Robel Mulugeta, Dwight Hall Urban Fellow (2018)
Calvin Jahnke, Yale University President's Public Service Fellow (2018)
Aparna Nathan, Research Assistant (2015-2018)
Ari Anisfeld, Research Assistant (2015-2016 and Consultant)
Mary Buchanan, Project Manager (2014-2016 and Consultant)
In addition to our core staff, we work with a number of expert researchers and consultants located throughout Connecticut and the United States who provide invaluable contributions and advice.